Our Team
Veterinarians
Dr Darren Glanville
Dr Darren Glanville is one of the partners at Oribi Animal Hospital and qualified at Onderstepoort in 1993. He spent some time working in the UK and in Bermuda before returning to South Africa. He has extensive experience in small animal surgery and horses. When not at the hospital he can be found at the beach or enjoying nature with his kids and his dogs. He has every intention of learning to surf! Unfortunately he is on sick leave at the moment, and has been booked off at least until the end of September. We hope to see him back at Oribi soon!
---
Dr Ulrika Glanville
Dr Ulrika Glanville is a partner at Oribi Animal Hospital. She qualified at Onderstepoort in 1992. She is responsible for the management of the practice and ensures that everything runs smoothly. In her free time she enjoys reading, writing and playing the piano. If she is feeling particularly energetic she will go for a jog around the block.
______________________________________________________________________________________
Veterinary Assistant and Behaviourist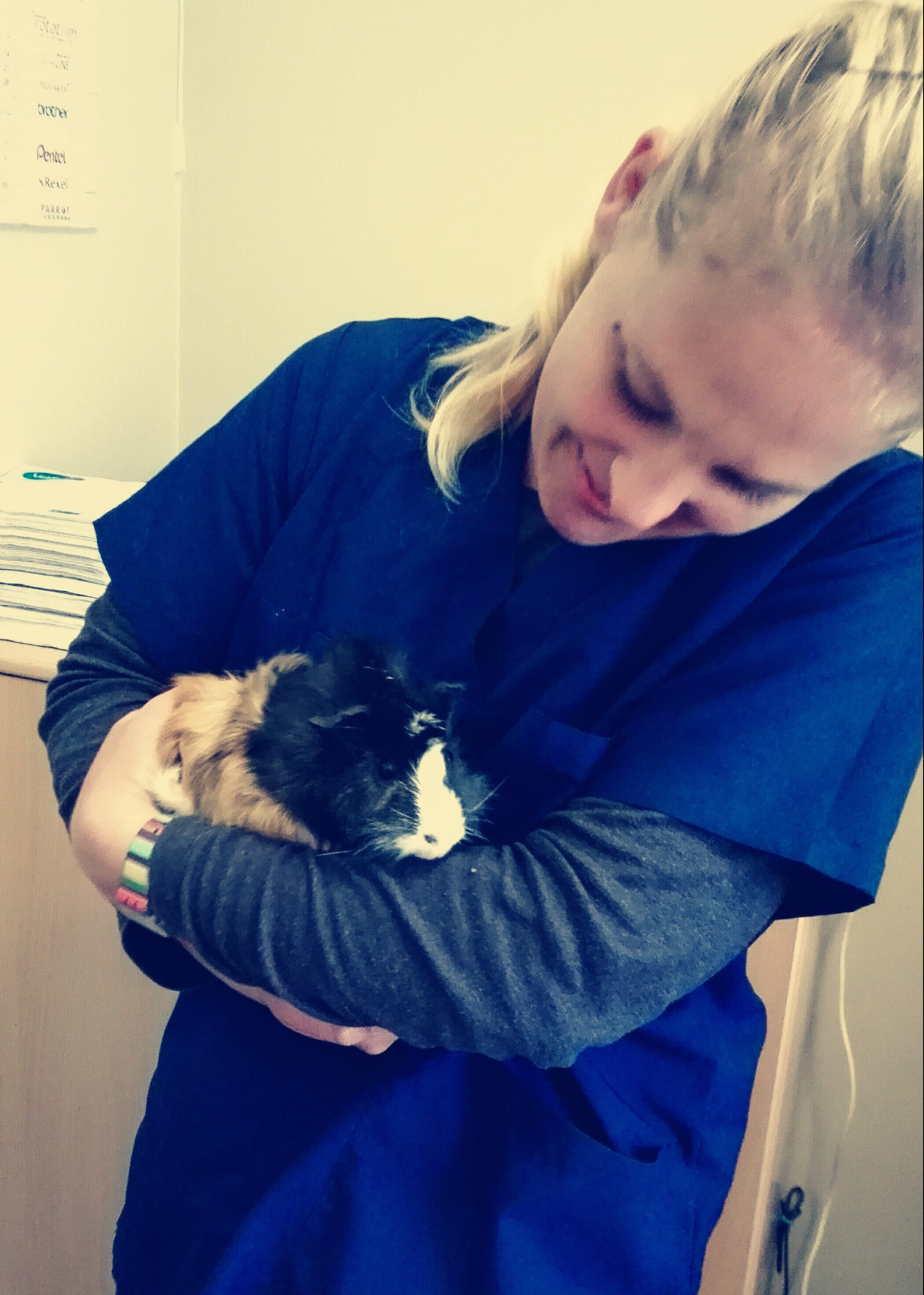 Jo Anne
Jo-Anne joined Oribi Animal Hospital in August 2015. A qualified Animal Behaviourist and Equestrian, she also has a wealth of experience in the nursing and care of animal patients. Her favourites are the smallies (guinea pigs and bunnies) and the biggies (horses). She completed a Small Animal Nursing Diploma Level 4 through AVT, an Australian distance learning college, in 2016.
---
Kennel Assistants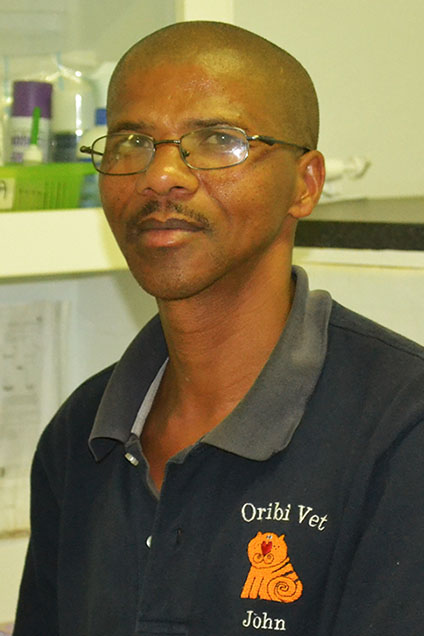 John
John joined Oribi Animal Hospital in May 2011. He helps the vets and Lezaan with the animals in the hospital and makes sure that they are always clean and comfortable. He also helps to maintain the Oribi Animal Hospital garden.
---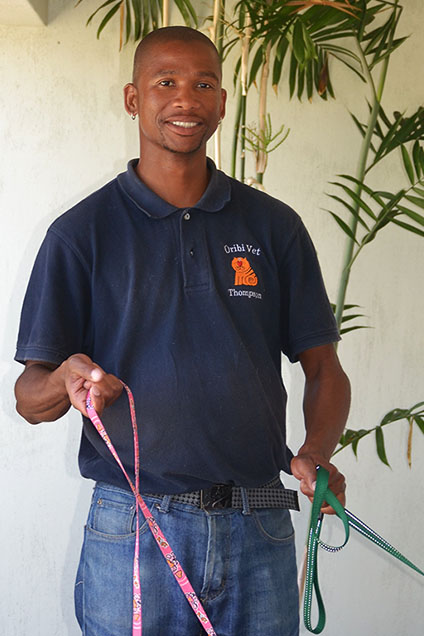 Thompson
Thompson joined Oribi Animal Hospital in December 2011. He assists in the hospital with x-rays, the sterilisation of surgical instruments and the handling and care of the patients. He loves sport, and has a particular passion for Manchester United and Kaizer Chiefs.
---
Receptionists
Lizett
Lizett worked at Oribi Animal Hospital for a while in 2013. Sadly she left us when her husband got a job in Bethlehem, but fortunately she returned to Jeffreys Bay in 2017 and rejoined the Oribi team. She is known as the Oribi Koeksister Queen.
---
Lara
Lara joined the Oribi team in April 2018, after having spent 4 years away from South Africa, teaching English in China, and running a lodge in Mozambique. A true animal lover, she ran the highly regarded Jeffreys Bay Pet Care before she left. She currently spends her time baking chocolate cakes and practicing Afrikaans.
---
Administration
Bennie
Bennie takes care of administrative tasks such as accounts, stock and bookkeeping. She is a perfectionist and helps to keep the other staff in check. In her free time she enjoys reading, sewing and socialising with family.
---
The Practice Cat
Simon, the Practice Cat
Simon, the practice cat, is one of the most important members of the Oribi Animal Hospital team. A sometime blood donor, he is also chief catnip inspector. During his free time he can be found sleeping in the office.